Salem Kids
Helping kids learn how Jesus makes a difference in their everyday life – on their level
Salem Kids
Discipling a child is a daunting task.
Chances are, if you're like most parents, no one actually took the time to disciple you. The idea of discipling your kids and teaching them about Jesus can be overwhelming.
At Salem Kids, we're here to partner with you to give you the tools you need to help your kids walk through this world in a way that loves God and loves others.
Salem Kids M&Ms
What your kids will learn each week
Glorify, lift Him high, praise the name of the Lord our God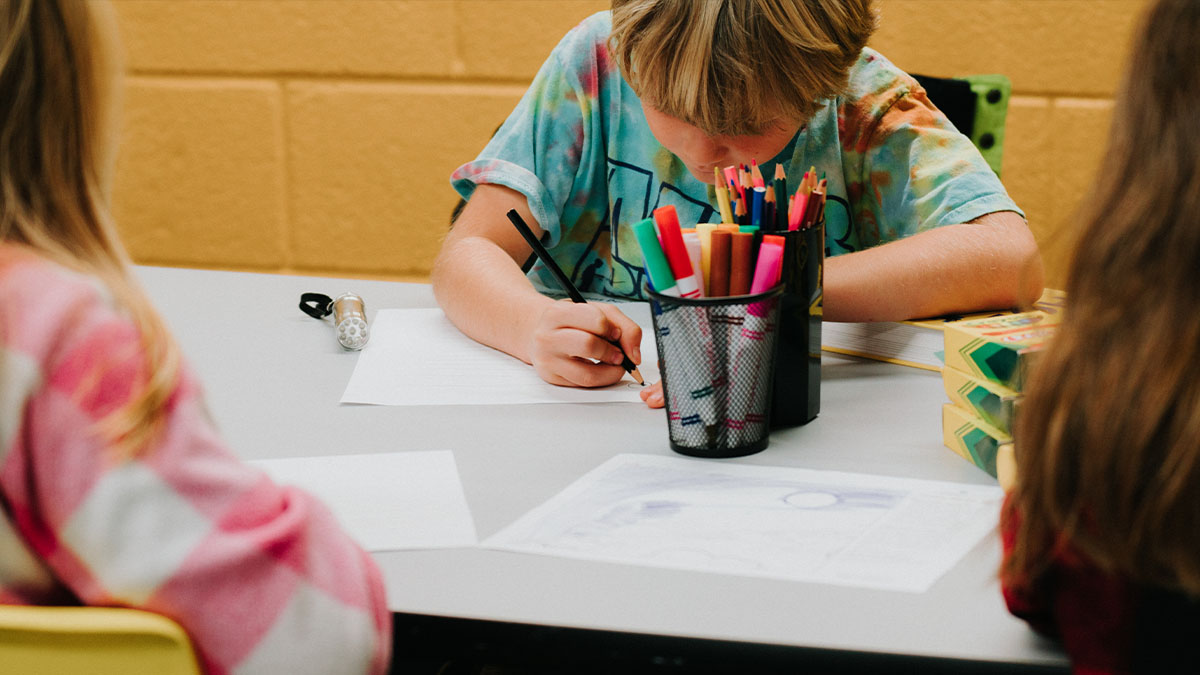 Jesus is the hero of my story
Loving others the way Jesus loves me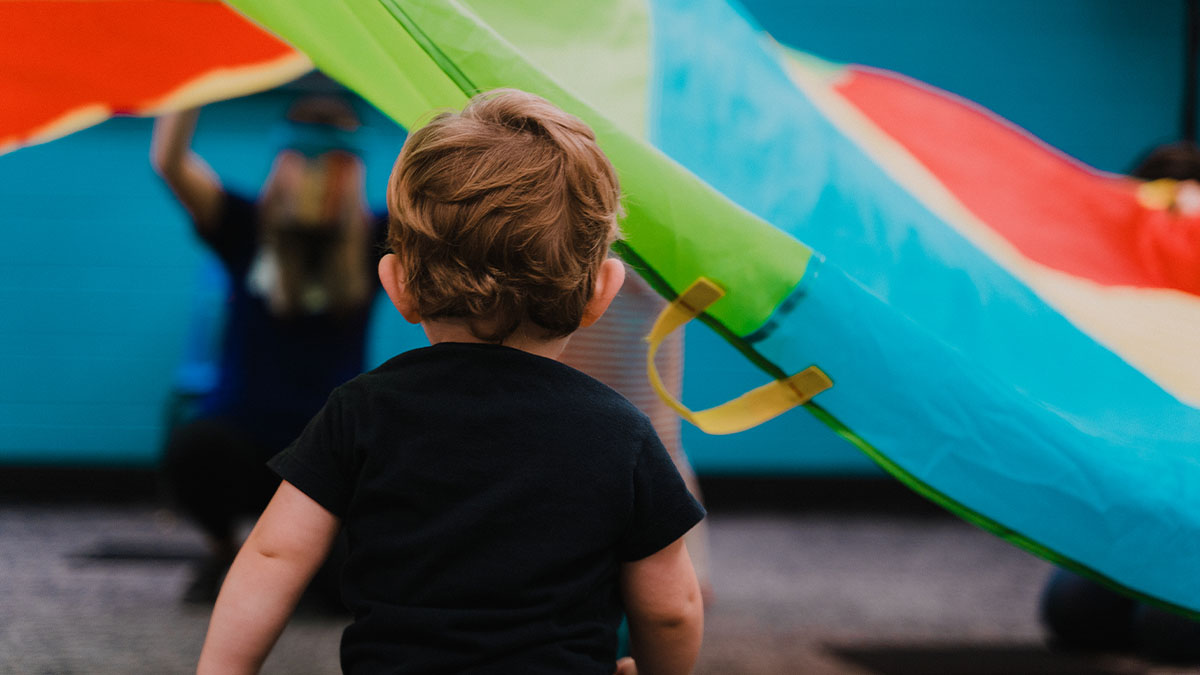 Jesus has a purpose for my life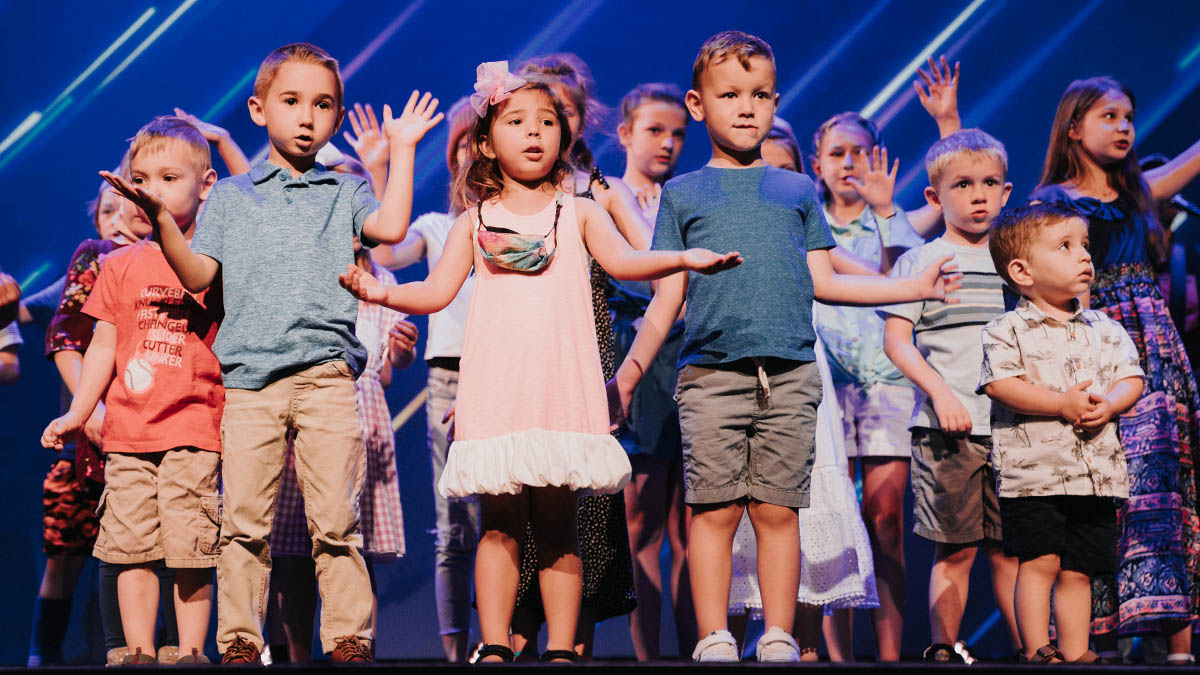 Helping others follow Jesus
Kid's understand more than we give them credit for.
We teach kids the Bible on their level in ways they can wrap their heads around.
But not only that, we give you the tools you need to continue the conversations at home throughout the week. 
Everything you do at the Adult level – from the Discipleship Tools to Restore and everything in between – has been adapted and written in ways that your kids will learn the same principles you're learning.
We want to see the Gospel transform the next generation. That starts by helping our Kids see how Jesus impacts their everyday lives today.
Sundays in Salem Kids
What You Can Expect
We have a special entrance for Salem Kids just to the right of our main church entrance. When you come in, you'll see a screen showing what's going on in each classroom. We know discipling your kids is a privilege, and safety and transparency is one of our top priorities.
To check in your kids, you'll head down the stairs to Salem Kids. One of our volunteers will help you with the computer check-in before dropping your kids off at their classroom.
Watch how Jesus is changing the lives of Salem Kids
It's where I can learn about Jesus and the Bible
Teaching kids about Jesus is something we take seriously. Hear from some of our Salem Kids about what they're learning and how Jesus is beginning to impact their lives.
Upcoming Salem Kids Events
Stay connected with Salem Kids
Leanne Groach – Preschool Director
Lori Periera – Elementary Director
Curriculum
The Bible is God's story of redemption.
We believe the Gospel changes everything. While that sounds like a big concept, it's amazing how quickly kids learn what it means. We use the Gospel Project® for Kids to help them understand Jesus is the hero of their story.
Each week, we provide age-appropriate teaching, worship, and activities to teach the Gospel and what it means to be a disciple who abides in Jesus. We walk each age through the Bible with an added emphasis on discipleship.
When kids leave each week, they'll have activity pages to give you a glimpse of what was taught that day so you can continue the conversation on the car ride home.
You can click through the classrooms below to see what is taught for each age group.
DO NOT EDIT
Your content goes here. Edit or remove this text inline or in the module Content settings. You can also style every aspect of this content in the module Design settings and even apply custom CSS to this text in the module Advanced settings.
Nursery (0-1)
Our smallest disciples start here. We believe in the power of prayer and want nothing more than to bathe our babies and nursery walls in it. During time in this class, each child and family is specifically prayed over every Sunday morning.
Cruisers (1-2)
While still very young, this age group starts hearing the curriculum in a very age specific way with simple repeated truths each and every week. Worship time in the classroom is also introduced using egg shakers and various instruments. Activities are also catered to go along with the Bible story and truths that they have heard.
Toddler (2-3.5)
In our Toddler class the kids are introduced to even more curriculum as well as our discipleship characteristics and our kid's discipleship tools. Each week we worship together with PreK – 3rd graders before coming back to the classroom for age-appropriate scripture verses, Bible stories, prayer, and activities that are all linked back to what was taught in the lesson.
PreK (3.5-Kindergarten start)
Our PreK class is fully involved in our PreK specific curriculum. Each week we worship together with our Toddlers – 3rd graders. Worship time is followed by specific teaching and prayer time in their classroom along with activities to help solidify what they've heard and to help them dive even more into the Bible story. This class is where application and deeper conversations about our discipleship tools begin.
Kindergarten – 1st Grade
In Kindergarten and 1st grade, we help kids learn the books of the Bible and how to find Scripture references on their own. We also begin teaching the Bible Reading Tool by identifying what God is saying to them in the passage we are reading together through our Abide time.
Each week we worship together with Toddlers – 3rd grade before coming back to our class to work on scripture memory, play fun games, and create crafts that reinforce how Jesus truly is the hero of our story.
2nd – 3rd Grade
In 2nd and 3rd grade we begin adding to the basics of the Bible Reading Tool that kids learn in K-1st Grade. We help them learn how to identify how they are "feeling" and how God's Word is speaking to that directly. We begin to teach kids how they are being asked to live differently today because of what God has said.
We begin the process of our discipleship language by identifying what our heart wants – what common struggle we are battling, how that is affecting our body, our relationship with others, and ultimately our relationship with God.
4th – 5th Grade
Our 4th and 5th graders take everything learned in Kindergarten – 3rd Grade and begin to dive deeper in it. Each week we review the Bible Reading Tool and all of our discipleship language and then help kids learn how they can implement it into their lives. 
We also join in with the congregation during worship to prepare them for the transition to Thrive Students once they graduate to middle school.
Special Needs
Salem Kids is pleased to offer special attention to children in preschool through 5th grades with developmental or medical disabilities so that parents/guardians may attend service and know their children are being well cared for.
To learn more and to fill out the special needs form click here